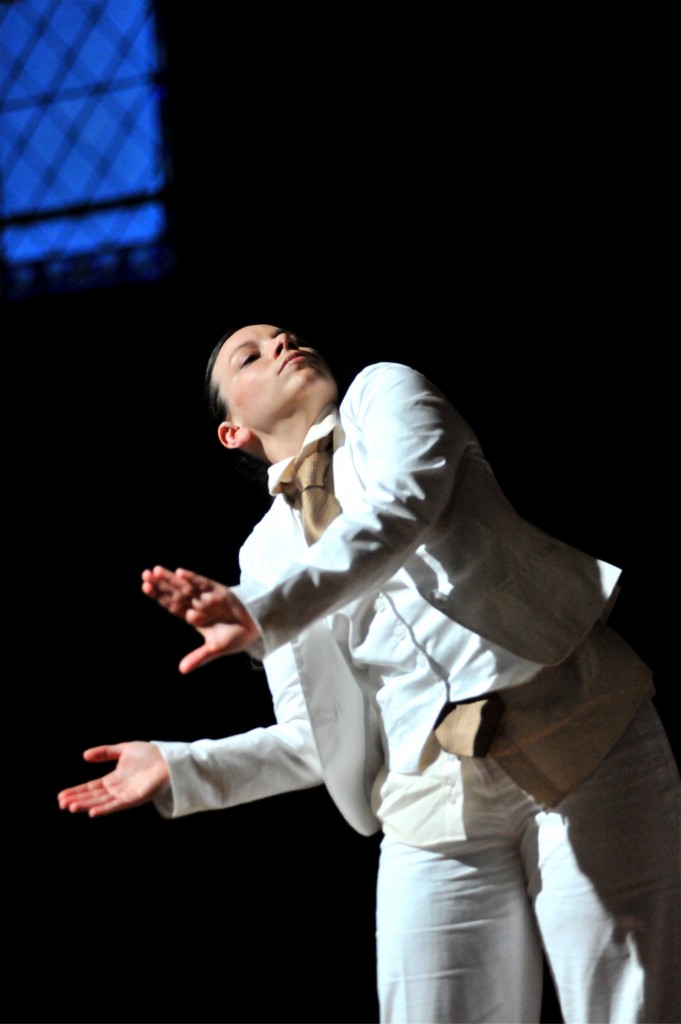 A Connecticut native, Jennifer is an artist and Bhakti Yogi. She studied dance and visual art at the College of Charleston, where she earned a BA. Jenn has been teaching Pilates since 2001 and yoga since 2005. She is also a Licensed Massage Therapist specializing in Thai and Cherokee bodywork, as well as the transformational practice of Harmonyum Healing. Jenn Cormier studied intensively with Sivananda Vedanta International Yoga Center, Jonas Westring, Sara Avant Stover, and has most recently completed a Yoga Therapies Certification with the Naam Yoga Center. She has been teaching Traditional and Contemporary Pilates since her full mat and equipment certification with Karen Sanzo and Coleen Glen in 2001. Her association with Scapegoat Garden began in 2005 as dance photographer. Her slow  shutter speed shots of dance performances have resulted in two solo photography shows in conjunction with Scapegoat Garden performances.  She has been a core collaborator, performing with Scapegoat Garden since 2010.  In 2011, Jenn founded Sukhasala, a comprehensive bodywork center in New Britain, CT. And in 2015, she became the proud mom of Ayoka. She continues to serve as a key member of the Scapegoat Garden board of directors.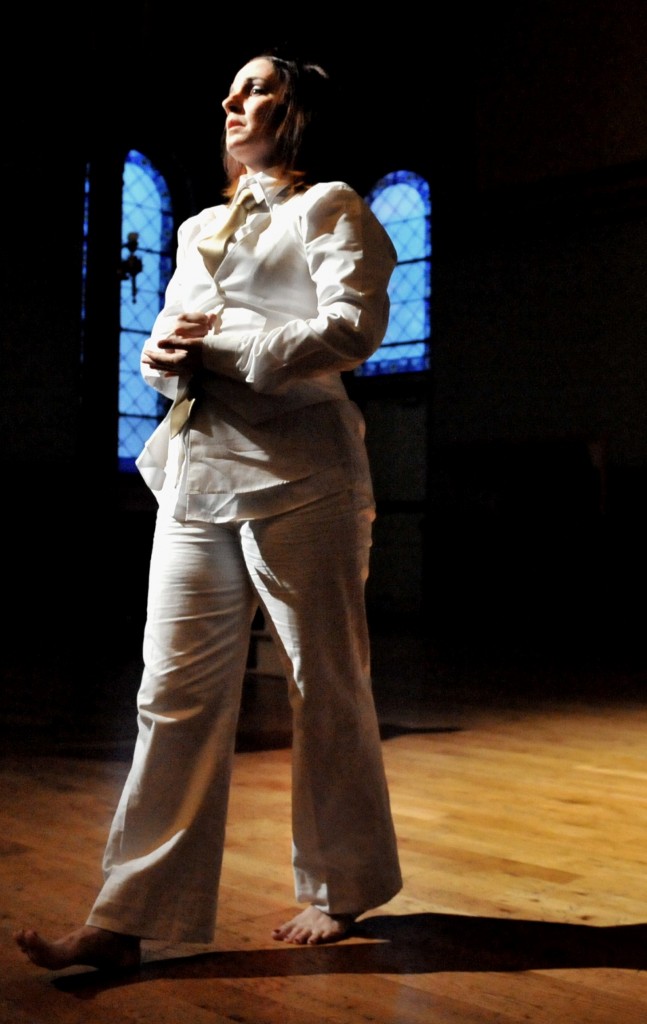 Katie graduated with a BFA in Modern Dance from  the University of the Arts in Philadelphia, receiving the Senior Modern Performance Award and the Elizabeth Pulaski Memorial Scholarship. She also received training at The Laban Center for Movement in London, England. Her performance credits while in Philadelphia include: The White Oak Dance Project (in collaboration with U of A), Philadelphia Fringe Festival, Bald Mermaids, New Action Theater and The Barrymore Awards (SCRAP), also performing in works by Jose Limon, Paul Taylor, Group Motion Dance Company, Isaburoh Hanayagi and Koresh Dance Company. Her choreography has been presented at Rebound Dance Festival, 5×5 Dance Festival, The Norwalk Symphony Orchestra, National Dance Day in Philadelphia, The Adrienne Theater, The Duke Studios on 42nd Street, The Jersey City Studio Theater and Victory Hall.  While in New York City, Katie performed with Jana Hicks, 3:33 Dance company, Clark Dance Theater, Linda Diamond & Von Ussar Danceworks, Gritty Cherries Inc., Angel Feliciano, AKRNYM and Salvatore LaRussa Dance Theatre. Katie current resides in Texas with her husband and two daughters.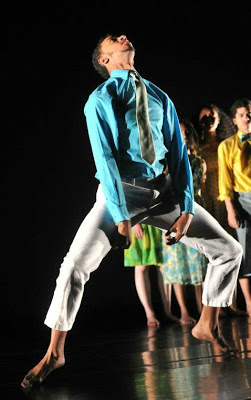 Jonathan Gonzalez began his formal training in classical vocal performance at Fiorello H. LaGuardia High School for the Performing Arts, alongside a youth residency with the Merce Cunningham Company. Graduating cum laude from Trinity College with a B.A. in Theatre & Dance, he was recipient of the Diebold Family Award for Distinction in Dance Performance & Choreography. Jonathan holds a Certificate of Dance from Trinity Laban Conservatoire of Music & Dance in London, UK, where he studied Rudolf von Laban's choreological and choreutic movement approaches.  Since his work with Scapegoat Garden, Jonathan earned his Masters in Fine Arts from Sarah Lawrence College. Jonathan Gonzalez is a performer and maker of sound, text, and performance as ephemera for live and recorded purposes. He has been a BAX/Dancing While Black Fellow, New York Live Arts 2015-16 Fresh Tracks Artist, and choreographer with The Possibility Project. His work has been shown at venues including JACK, BAAD!, Socrates Sculpture Park, and Wimbledon College of Art. He has had the pleasure to work with Cynthia Oliver, Patricia Hoffbauer, Gwen Welliver, Will Rawls, Urban Bush Women, and Jaamil Olawale Kosoko.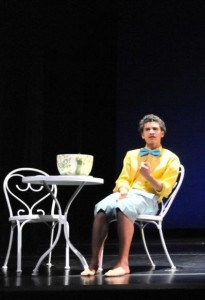 Anthony Rosado is a mover and creator from Bushwick, Brooklyn whose foundation in the arts branches from Trinity College's Theatre & Dance department, La MaMa Experimental Theatre Club, L'Académie Américaine de Danse de Paris, in cultivated works with Lindsay Dietz Marchant, Deborah Goffe of Scapegoat Garden, and Anabella Lenzu Dance Drama. He is currently working with Carmen Caceres, culminating a work structured around her stylistic approach called DanceAction. He has worked Christina Jasen of Sawtooth Dancers on a work inspired by Dante's Inferno, Ankoku Butoh and Robert Schwartz's therapeutic methodology Parts Work rest at the base of his creative process. As a creator he recognizes and utilizes the socialized body. Identities are key here. He is currently exploring dance film as a practice and presented art form. He is currently developing solo work as expressed  in his most recent project literal wash.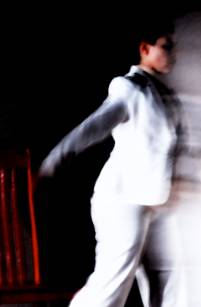 Amy Nesbitt is a Connecticut native, and has been teaching and choreographing in Hartford since 1998. A  graduate of Saint Joseph College with a BA in Psychology, she has taught for  the Hartford Ballet, The University of Hartford, The Hartford Conservatory, CT  Dance Alliance, and various other local public and private schools across the state. Most recently, Amy was a full-time artist instructor at her alma-mater, the  Greater Hartford Academy of the Arts. For more than ten years, she was a member of Spectrum in Motion Dance Theatre Ensemble under the direction of Olivia  Ilano-Davis. She has performed in NYC in the off-Broadway production of  "There's a Marquee", and has danced the works of Douglas Boulivar, C.Y.  Ching, Avis Hatcher, Olivia Ilano-Davis, Rebecca Lazier, and Monica Levy.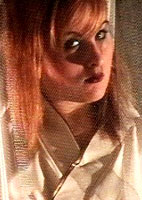 Jennifer Morley received her BA in Dance from Hofstra University. The Connecticut native earned an MFA in dance at Temple University where she currently directs the dance conditioning program. She is the founder and Artistic of Figments Dance Ensemble which is dedicated to inspiring students to use movement as a means for communication by creating and performing ground-breaking modern dance works for children of all ages—offering workshops, lecture demonstrations and residencies. She is a certified Pilates instructor, performs with several choreographers in Philadelphia, produces her own choreographic works, and is a professor on the faculty of Drexel University's Dance Department.
Dancer and choreographer Mano Preto (José Emanuel Brandão) co-founded Raiz di Polon Contemporary Dance Company in 1991 in the city of the Praia, Cape Verde. Lessons learned from early encounters with European contemporary dance continue to form the foundation for Raiz di Polon and form the basis for the training of new dancers, the development of new choreographic works, and are applied to the traditional Cape Verdean dance forms to expand their impact for modern audiences. Under Mano's direction, Raiz di Polon has received many awards, and performed internationally. The company's work is also featured in the 2007 documentary film Movement (R)evolution Africa, by Joan Frosch and Alla Kovgan. Raiz di Polon is, along with artists like Cesária Évora, an important cultural ambassador, transmitting Cape Verde's cultural heritage throughout the world through its dance, song, language, literature and theater.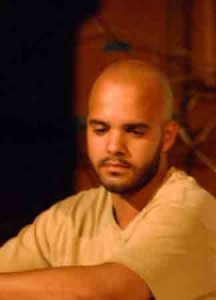 Jose "Shokanti" Monteiro has been described by Afropop.com, Vibe.com, and MTViggy.com as an outstanding representation of African hip-hop. The artist Shokanti approaches the mic with a unique expression of hip-hop, theater, and social consciousness. Blending the rhythms and soul of Cape Verde, Africa, with the American African creation of hip-hop, Shokanti is an artist who   uses the language of kriolu and his music to paint stories of the past, present   and future, and theater to enact a visual and lyrical representation of reality.   Along with talented producer Djim Job, he will release his first self titled album in 2009.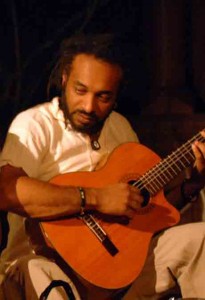 A native of Sao Vicente island in Cape Verde, Djim Job is   one of the most sought after Cape Verdean musician/producers. He is a  multi-instrumentalist who has produced for well established Cape Verdean artists such as Maria DeBarros, Djosina and many more. Djim has also recorded and performed in many countries throughout Europe, Africa, Asia, North and South America with artists like Cesária   Évora, Lura, Tito Paris, Mayra Andrade, Boy G. Mendes, amongst many others. Djim Job released his first solo project in the fall of 2009.
Sarah Weiss graduated from Bates College with a B.S. in Biology and received a One Year certificate from London Contemporary Dance School at The Place.  Sarah also holds an MFA from the University of Utah where she taught undergraduate non-majors classes and explored the physical and psychological realms of boundaries.  When she arrived in New Haven in December 2003, Sarah taught children's creative movement at Yale University and led workshops for Waterbury's Brass City Ballet's Reading in Motion program, which integrated  dance and reading in public school classrooms.  She also performed with Yale Repertory Theater, with local choreographer Mary Barnett, and began dancing with Scapegoat Garden in 2005.  After several years serving as Assistant Director of Annual Giving at Yale University, Sarah now resides in Gothenburg, Sweden with her husband Erik and two daughters.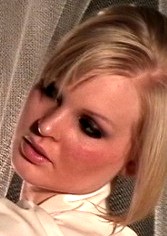 Hanna Kivioja is originally from Finland, where she has recently returned to live and work with her partner and daughter. She is a MFA graduate from University of the Arts Helsinki, BA Hons graduate in Contemporary Dance from London Contemporary Dance School at the Place, England and also studied at the California Institute of the Arts. Hanna has also studied yoga and kung fu with Damon Honeycutt and Master Hu Jianqiang. While living in the United States, Hanna was a founding member of Scapegoat Garden, danced with Full Force Dance Theater, in the works of Amber Sloan, Nicole Wolcott, and Julian Barnett, and collaborated with Leela Dance Theatre. Hanna has served as choreographer and assistant director in numerous projects in Connecticut and New York. During her time in the states, Hanna taught dance and yoga at a number of institutions including Hartford Conservatory, Greater Hartford Academy of the Arts, Dance Connecticut, and Peridance in NYC.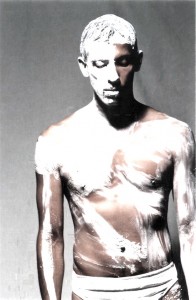 Tony Olivares was born in Managua, Nicaragua. His dance training began in Edmonton, although he had performed in Managua, Mexico and the United States before that time.  In Edmonton, Tony assisted the dance program at Grant MacEwan College.  Later he formed Dirty Feet Productions, a dance collective which was active for 3 years and produced 5 independent shows. Tony performed and trained in Improvisation in Montreal, New York, at Bennington College, and at EarthDance in Massachusetts. Tony moved to Hartford in 2003 to study massage therapy at the Connecticut Center for Massage Therapy. He is a graduate of Hartford Conservatory where he earned a certificate in dance pedagogy. He earned his BA from the Theater and Dance department at Trinity College and after years in Connecticut, has returned to Edmonton.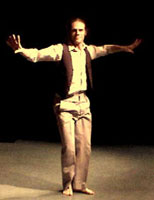 Damon Honeycutt is a transdisciplinary artist whose work involves the cohesion of many traditions. He holds an MA in Conscious Evolution and Integral Studies from The Graduate Institute and a BFA from California Institute of the Arts in music composition and cross cultural dance studies. Damon is a grassroots martial arts practitioner and yogi with twenty years of experience. He is the founder of The Temple of the Monkey, through which he teaches Taoist Yoga, and Monkey Kung Fu as well as creates programs and apprenticeships in those fields. Damon is a founding member of Scapegoat Garden and has worked with Nai Ni Chen dance company, Mei Yin Ng, Beijing Opera company Yuan, I Nyoman Wenten and the Burat Wangi Gamelan, Oddfellows Playhouse, The Oregon Shakespeare Festival, Leela Dance theater and has been featured at numerous martial art festivals and independent films. For several years, Damon toured internationally with Pilobolus Dance Theater as Rehearsal Director for the Shadowland.  He now resides in Burlington, Vermont where he teaches, trains and makes things.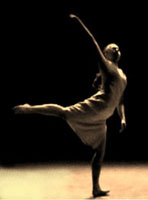 Ana Manuela Jara is from Bogota, Colombia where she began her dance training. She performed and toured Colombia with the pre-professional modern dance company "Danta Danza". Manuela is a Magna Cum Laud graduate from the Hartt School/University of Hartford BFA program. She was a member of the Touring Ensemble, performing in works by Martha Graham, Peggy Lyman and Katie Stevinson-Nollet, and had the privilege of performing at Jacob's Pillow and the Festival of Arts and Ideas Festival in New Haven. She served on the faculty of the School of Dance Connecticut and performed with Greater Hartford area artists, including Full Force Dance Theater, the Judy Dworin Performance Ensemble and Scapegoat Garden.  After years spend as a dance teacher and entrepreneur back home in Colombia, Ana Manuela is currently her graduate studies in dance at Bath Spa University near Bath, England.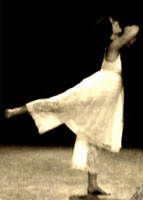 Anne Tegtmeier originally trained in Denver, Colorado and went on to receive her BFA from The Boston Conservatory in 1996. Since then she has danced in New York, Los Angeles, and San Francisco, and has performed with various modern dance companies in the Hartford area, including the Bare Bones Project and Scapegoat Garden. Anne is currently a lactation consultant, massage therapist, chiropractic assistant, food blogger and mom living and working in Portland, Oregon.