bio
Deborah Goffe is a performer, choreographer, dance educator, performance curator, and intermittent video artist. Since earning her BFA in modern dance from the University of the Arts and an MFA in performance and choreography from California Institute of the Arts, Scapegoat Garden has served as the primary vehicle and creative community through which Deborah has explored the relationship between embodied experience, the human condition, community engaged practice and interdisciplinary creative processes. Founded by Deborah in 2002, Scapegoat Garden is a Hartford-based collaborative dance theater whose repertory has been presented in venues internationally and throughout the region. The company's repertory has been selected for performance in festivals and venues throughout the region including: Hartford's Charter Oak Cultural Center, the Wadsworth Atheneum, the International Festival of Arts and Ideas in New Haven, Provincetown Dance Festival, Bates Dance Festival in Maine, Boston Center for the Arts, New York City's Raw Material Performance Series at Dance New Amsterdam, DUMBO Dance Festival, Artists of Tomorrow Festival, and Fridays at Noon at the 92nd Street Y.
Alongside her commitment to embodied artistic engagement, Deborah's work has evolved over the years to include her commitment to support vibrant local dance ecologies and to exploring the role of curatorial practice in that process. Through its community engagement activities, establishment of an incubator space for local dance makers to develop and share new work, and its performance programming at The Garden for Contemporary Dance (2011-2014), Deborah has used Scapegoat Garden to forge relationships between artists and communities, helping people see, create and contribute to a greater vision of ourselves, each other, and the places we call home. Outside Scapegoat Garden, Deborah served as Dance Coordinator at Charter Oak Cultural Center (2011-2012), working closely with Hartford-area dance-makers to strengthen networks and establish shared resources within the dance community of Greater Hartford through the Homegrown Dance initiative. She also earned a Professional Certificate from Wesleyan University's Institute for Curatorial Practice in Performance (2013), where she developed The Invisible City Project as a platform for unearthing Hartford's legacy of contemporary performance practice.
Deborah has been awarded Artist Fellowship Grants from the Massachusetts Cultural Council (2016), Connecticut Office of the Arts (2005, 2013), the Greater Hartford Arts Council (2007), the City of Hartford Arts & Heritage Jobs Grant (2010-2012), and the Surdna Foundation (2008), and has been honored for Distinguished Achievement in Dance by the Connecticut Dance Alliance (2012). Deborah has also participated as New England Emerging Choreographer at the Bates Dance Festival in Lewiston, Maine (2010), and as a yearlong Artist-in-Residence at Billings Forge Community Works (2010-2011).
As an educator, Deborah has taught dance and related courses in a several institutions, including California Institute of the Arts (graduate student teaching fellow); Trinity College; Wesleyan University; CREC Center for Creative Youth; CulturArte—a youth arts summer residency program in Cape Verde, Africa; and 10 years as core faculty member in the dance department at CREC Greater Hartford Academy of the Arts. In 2014, Deborah joined the faculty at Hampshire College in Amherst, MA and the Five College Dance Department as Assistant Professor of Modern/Contemporary Dance where she is excited to her expand her experience of dance and place in that new context.
artist statement
Like so many dance makers, it was a combination of practicality and necessity that rooted my early choreographic process in the solo dance form. As dance is an embodied practice, I found it necessary to create and present those pieces in and from my own body, acknowledging that it was the only place to truly source my kinesthetic impulse, the only instrument that cost me nothing and the only resource that was always within reach. Through my body, I cultivated interests in religion, ritual, story, clothing, acts of hospitality and visions of vivid visual worlds. The resulting works developed as tangible manifestations of an interior reality.
In subsequent years, since the founding of Scapegoat Garden, deep engagement in a solo practice seemed to be at odds with the collaborative process I had come to value. There is an incredible relinquishing of power in the steady exchange of ideas that, when lovingly challenged, expand and deepen. My work as a choreographer is poured into bodies – living, breathing vessels. There, the work is held, preserved and deepened until it is poured forth in performance where it evaporates the moment it is brought into view. These are not empty vessels by any means. They are already unquestionably rich and full with their own ideas and experiences. The work and the process, then, is entrusted to a person whose own experience, ideas, and kinesthetic impulse uniquely shapes the work they embody. My work has been shaped by a reliance on others' good stewardship in contributing to, caring for, and bringing the work to life when called upon in performance. I love the magic and challenge of that exchange. And yet, if as a choreographer my work is given over to cycles of exchange and evaporation, again and again, what of that work remains in me and for me?
It is this question that draws me back to the solo form, and calls forth new questions. A growing compulsion to return to my own body has begun to nag. The nagging seems to grow from many of the same impulses that informed my early solo explorations—both practicality and necessity. I am moved by the idea of mining my own body because bodies are ever changing.  Time, experience and biology make this so, and my body is no exception. A renewed engagement in solo practice offers the opportunity to distill ideas, research, media, and potential collaborations through one body in space and time, my own. So I wonder …
How has my kinesthetic impulse changed in the years since I last gave my focus to solo work in its own context, and how might the returned reliance entirely on my body inform the next phase of my creative exploration?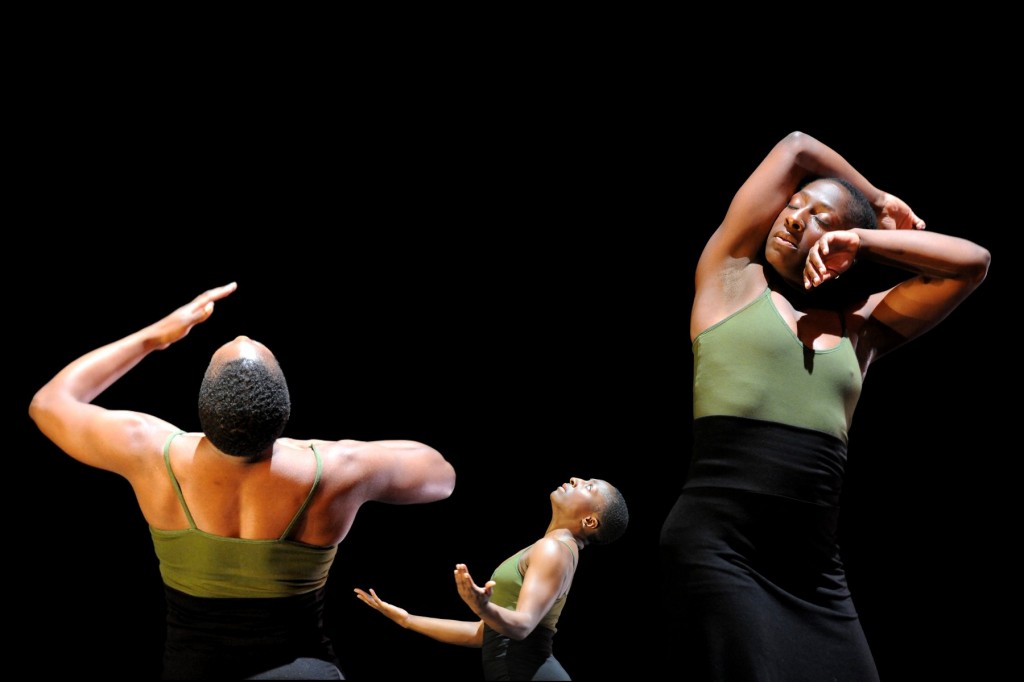 Save
Save
Save
Save
Save
Save
Save
Save
Save
Save
Save
Save
Save
Save
Save
Save
Save
Save